You may have noticed that since the full-scale invasion of Ukraine by Russian forces the artwork featured at the top of DD has had a war-related theme, often created by Ukrainian artists. One of those artists is Irina Kostyshina who I first featured a few weeks back in DD193.

After following her work more closely and seeing some of the gut-wrenching stories she posts on Instagram, I reached out to Irina to see if she was able and willing to share a bit more of her day-to-day experience with the DD audience. She generously agreed.

So in this issue, instead of the usual Worthy Five, find below a personal account of this terrible war from the perspective of Kyiv-based graphic designer and illustrator Irina Kostyshina. Thank you, Irina, for sharing your thoughts with us and reminding us of the human cost of this and all wars. Please consider making a donation to the organisations recommended by Irina. – Kai
With a modest yearly contribution you're not only helping keep Dense Discovery going, you also receive special discounts and get access to the DD Index, a searchable catalogue of past issues.
Dense Discovery is a weekly newsletter at the intersection of design, technology, sustainability and culture, read by over 43,000 subscribers. Do you have a product or service to promote? Sponsor an issue or book a classified.
Build Custom Virtual EventsSPONSOR
The WordPress for virtual events
All virtual events don't have to look the same. Delight your attendees by building unique experiences. Gevme provides a visual interface to turn any event idea into reality. Start with a template and make it your own with event-specific content blocks such as agenda, speakers and sponsors. No technical skills required.
Apps & Sites
Currently in open beta, GoJournal helps you keep track of your daily mood and achievements, with an easy way to revisit past entries and optional prompts to remind you to add new ones.
For those working on long documents and looking for more advanced tools than just highlighting and commenting, Desklamp is a PDF/document reader for pro researchers. Among other features, you can easily mark out excerpts to be added to your notes, link your notes back to their context in the document, and automatically keep track of where excerpts came from.
Lowering digital emissions
If you're interested in reducing the carbon footprint of websites, digital campaigns, your hosting or client project, this website provides a useful collection of strategies and explains how digital emissions are calculated.
Mix your favourite emojis
This is so much fun: select two emojis and the tool will mix them in fun and unexpected ways. I can't even imagine the amount of possible combinations they had to design. Try the turtle plus turtle! ;)
Special Essay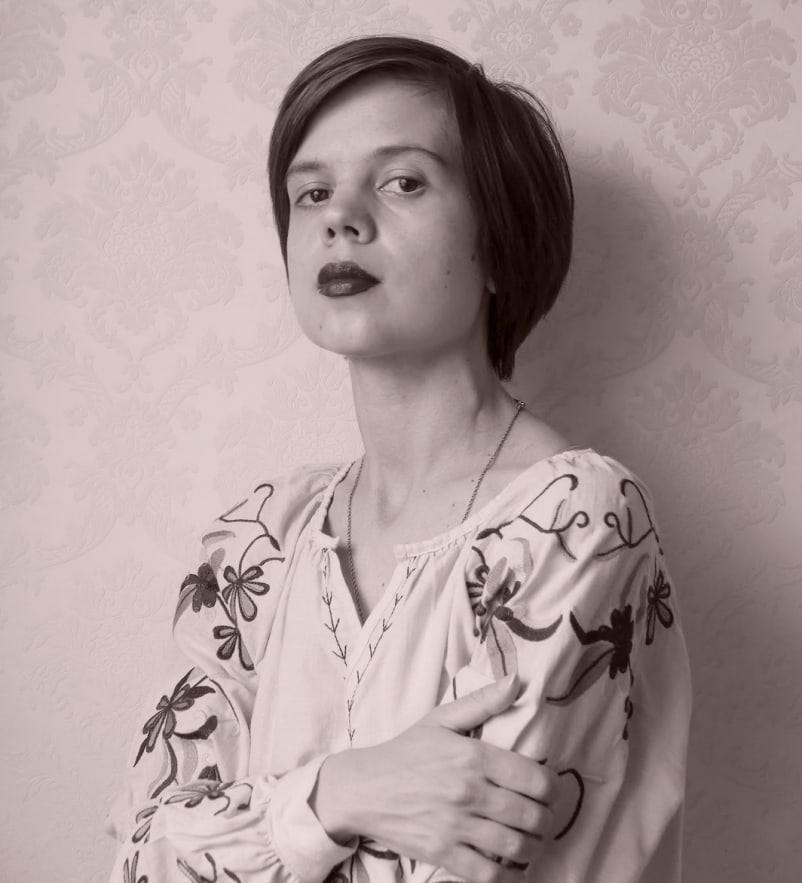 Irina Kostyshina is a graphic designer and illustrator based in Kyiv, Ukraine. She shares some of her art on Instagram.
This essay was lightly edited by Kai Brach.
War-Life Balance in Kyiv
I am from Kyiv, born and raised, and I have spent most of my life in the capital. I was in Kyiv at the start of the invasion and made a rather intuitive (or maybe counter-intuitive) decision to stay for as long as it is still possible.
During the first month of war, my life here was mostly about moving from my flat to a bomb shelter and back. Most nights I stayed awake anticipating possible rocket strikes while tweeting and posting about the war or writing to my colleagues abroad to provide them with information. We all focused on donating to volunteers and gathering funds somehow. All the while I bore in mind the possibility that things might escalate even further at any moment as the Russian army was in close vicinity of Kyiv.
Within a couple of month after they had left the Kyiv region, life here went more or less back to a familiar rhythm: some businesses reopened, many people returned to their homes. However, things are definitely not the same as before and probably will not be in the foreseeable future.
My everyday life now balances between doing creative work for some clients, creating war-themed digital illustrations, short comics and charity prints. I'm also doing educational work on social media and help fundraise for the people who support the army and medics or are serving in the Armed Forces themselves. I have taken up a short course on first aid, too. In between, I run daily chores, meet with friends, and sometimes even make plans for the future – even if those plans pan out differently, they help me regain a sense of agency. In the evenings, I run through my routine: deciding whether to sleep in the bedroom or on the futon in the hallway where there are no windows, double-checking to ensure all my devices are fully charged, and keeping my emergency bag within reach.
~ ~ ~
This depiction of my 'war-life balance' may sound strange for people who are not directly affected by Russia's invasion. I have noticed some people online complaining about Ukrainians going shopping, going to parks in the city or pursuing some other 'peace time activities'. Even if it may look weird, this is actually how you survive in the middle of a war. People still need to earn money to get by and we all need to support the army. The state needs taxes to stay operational.
Buying from small local bakeries or coffee shops has become an expression of support beyond the usual consumerist act. And many coffee shops and small businesses now also serve as community hubs. There are piggy banks and QR-codes to encourage donations to the defenders. People can order 'pending coffees' for soldiers. One of the more popular Kyiv bars is holding charity concerts on an almost daily basis.
This sort of 'war-life balance' is only possible in cities relatively far from the frontline, but even here we still need to be cautious all the time – rockets can reach anywhere.
~ ~ ~
At the beginning of the invasion, my emotions were kind of blurred and subdued by survival instincts. It's still a bit like that now, but I regained my ability to acknowledge and process some of these emotions in early April, when the Russian forces withdrew from the Kyiv region. When we finally discovered all the atrocities committed by them in nearby towns and villages, it was extremely painful.
Today, as the war goes on, I experience an emotional see-saw on a daily basis – from adrenaline-induced optimism to a kind of burnout. I guess this is true for many people around me. Let us not forget that the war has been going on since spring of 2014, when the Crimea was annexed and later the war at Donbas started. Many of my friends are internally displaced people who had to flee their homes in Crimea or cities in eastern Ukraine because of death threats from Russian-backed criminals for their pro-Ukrainian position. Eight years of conflict has left many Ukrainians traumatised.
It is almost impossible to not be personally affected or have some friends, colleagues and acquaintances who are affected by this war. My significant other, many of my friends and colleagues are serving in the army now. One of my colleagues has joined Hospitallers, the largest volunteer organisation of military paramedics in Ukraine. Some of my friends lost their homes in Irpin to Russian rockets, others fled Bucha in the middle of ongoing battles. I have heard many stories about Mariupol from the people I know. This is how the war becomes a shared experience of an entire nation.
~ ~ ~
If there is one message I'd like to share with your readers it's that Ukraine must and absolutely can win this war. Prof. Timothy Snyder brilliantly outlined why this victory is crucial not only for the region, but for democracy across the world. This is a war of liberation, a battle against an enemy that wants to persuade the world that we as a nation never existed. That's how high the stakes are for us.
We have to dismiss all those colonial lies about how the Russian and Ukrainian nations were 'brothers'; how Ukraine did not exist up until 1991; that the world cannot go without Russian gas; that all the Western weapons won't make a difference; or that it's simply illogical to resist when Ukraine could just cede some territories. It is important to counter these lies.
In case you're looking for trustworthy information about Ukraine, please check The Kyiv Independent or Euromaidan Press for quality journalism in English; Stratcom Centre UA, @vinokcollective, Maksym Eristavi, Sergey Mohov on Instagram and Twitter. And if you want to help Ukrainians, these are trusted, local charity initiatives: Come Back Alive, Serhiy Prytula Foundation, United 24, Hospitallers.
~ ~ ~
I want to leave you with an analogy that involves a short story by Ursula K. Le Guin who influenced me so much. It is called The Ones Who Walk Away From Omelas and it describes a wonderful, prosperous, democratic, utopian society whose prosperity depends on the perpetual suffering of a single person. There are the ones who just continue to live in willful ignorance, and then there are the ones who cannot accept the truth and decide to leave.
I think now more than ever it's becoming evident that there is terrible suffering occuring in some parts of the world that has been accepted or ignored by many for too long. It's as if there is an unspoken agreement that certain countries and their people are simply destined to suffer, that there is no way to avoid it. But it does not have to be this way. We can decide to open our eyes – to see the suffering. It will make us uncomfortable, question our worldview and test our morals. But it's the only way to live a life in truth.
Books & Accessories
Networks of race & gender justice
From #BlackLivesMatter to #MeToo, social movements take advantage of the dynamics of social media platforms to build momentum. This book is the result of a study investigating the rise of social media activism – or 'hashtag activism' – to show "how marginalised groups, long excluded from elite media spaces, have used Twitter hashtags to advance counternarratives, preempt political spin, and build diverse networks of dissent".
Approachable wealth guide
Most books about personal finances are either boring or lack a moral spine or both. This approachable, practical and fun new guide by author Paco de Leon encourages you to examine entrenched beliefs about wealth and money. It's a book for those "who feel unseen, ignored, or bored to death by the way personal finances are approached and taught, and are ready to go on a journey of self-discovery and step into their financial power".
Overheard on Twitter
Crypto was fun while it lasted…
Going back to tech to work on real problems at the google mobile games for kids ad marketplace sentient modeling infrastructure team.
Food for Thought
Whether to have kids at a time of ecological collapse and geopolitical upheaval is a daunting and overwhelming decision for many. This opinion piece by Ezra Klein offers a strong and clearly articulated set of arguments for having them. "Fredric Jameson, the Marxist literary critic, is often credited with the observation that it's easier to imagine the end of the world than to imagine the end of capitalism. A similar limit to our political imaginations lurks in this conversation: It's easier to imagine the end of the world than the end of carbon pollution. 'Almost all pollution is fixed by the structure of society,' Leah Stokes, a political scientist at the University of California at Santa Barbara, told me. 'The goal is to undo that structure so children can be born into a society that is not putting out carbon pollution. That's the project.'" (Possible soft paywall)
Fascinating: Tim Harford examines how psychological and observational tricks used by stage magicians can provide insights into how we take in, process and spread (mis)information. "The most insidious and underrated problem in our information ecosystem is that we do not give the right kind of attention to the right things at the right time. We are not paying enough attention to what holds our attention. ... People care about the truth, and they can discern the difference between truth and lies – but they do not always think about the truth. Invite them to focus on truth, just for a moment, and they start living up to their professed beliefs. They start paying attention to what is true."
At least since the 2016 US elections, I hold a strongly negative view of most social media platforms, blaming it in part for the demise of democratic values. But as this lengthy piece shows, the limited research that we have so far about the impact of social media on us individually and on society as a whole is more mixed/inconclusive than I expected. "It remains possible, however, that the true costs of social-media anxieties are harder to tabulate. Gentzkow told me that, for the period between 2016 and 2020, the direct effects of misinformation were difficult to discern. 'But it might have had a much larger effect because we got so worried about it – a broader impact on trust,' he said. 'Even if not that many people were exposed, the narrative that the world is full of fake news, and you can't trust anything, and other people are being misled about it – well, that might have had a bigger impact than the content itself.'" (Possible soft paywall)
Aesthetically Pleasing
Alexey Kondakov integrates classical art figures into contemporary settings, putting modern-day consumerism and pop culture into sharp contrast.
Miles Johnston's artwork is a surreal exploration of human body parts interacting with other shapes. It reminds me of the work of M.C. Escher.
The absolutely gorgeous photography by Vadim Sherbakov is taking my breath away.
Hopfen explores the translation from lettering or calligraphy to type design. The font comes in five weights and a full set of swashes, endings and alternates.
Notable Numbers
130.9 million hectares of land gained tree cover globally between 2000 and 2020, with 36 countries gaining more than they are losing. Even though that's a significant gain, the world as a whole still lost much more, with an overall net loss of more than 100 million hectares.
The global population, a UN report says, is projected to reach 8 billion on November 15, 2022. Its projections suggest that this number could be around 8.5 billion in 2030 and 9.7 billion in 2050.
A court in Germany ruled that an SUV driver who ran a red light should be charged nearly twice the normal fine – $365 instead of $200 — as someone in a smaller car due to the increased risk his vehicle posed to pedestrians.
Classifieds
Desk Notes explores writing, travel, and literature. Read a new issue every Friday.
Get better at Twitter with detailed metrics and helpful real-time insights. Track your best threads. Monitor your Spaces. Grow faster and smarter with ilo.so
TheFutureParty is the one free newsletter delivering the business of entertainment & culture. Every AM, we break down the trends of today that influence the decisions of tomorrow.
Mave adds plug-and-play video super powers to your website using a single line of code. Change the player with a few clicks, upload directly to our embed and live stream with chat.
Classifieds are paid ads that support DD and are seen by our 43,000 subscribers each week.
The Week in a GIF
Reply or tweet at DD with your favourite GIF and it might get featured here in a future issue.