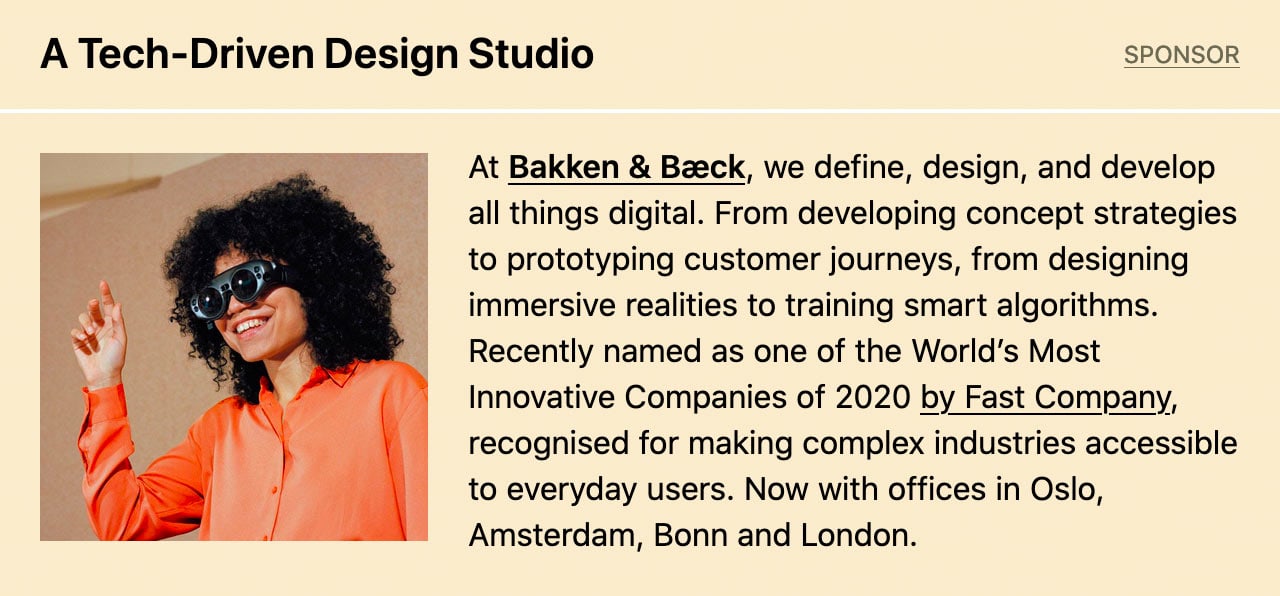 Image with one block of text. Ideal for agencies, image campaigns, announcements etc.
Main title

2–3 short words (we may edit this)

Description

The main body text (450 characters max, can contain multiple links)

Image

A square image (JPG only, 800 by 800 pixels). The image should not contain fine details or try to communicate a complicated message. Simple photos, graphics, or illustrations work best to get attention.
Add some classifieds
Each issue of DD also contains four (4) short, affordable, text-based classified ads towards the bottom. (Scroll down in any issue of our newsletter to see examples).
For an even more impactful campaign, we recommend combining your sponsor slot with a couple of classified ads to keep the brand top-of-mind with our readers. You can view available classified slots here.
Make a booking
If you are ready to book a slot, please use the following link:
View availability + book a slot →
You will receive an email receipt after your booking. Please reply to that email to send us your ad assets. If you have any questions, please email us. Subject to our advertising terms.